Contact: HarfordHall@gmail.com
---
I Live in "Harford"
The original name of the town where we live​.
---
The History of Haverford Township
and
​Its Many Communities
---
---

---

---

---

Your Neighborhood
History:
Click on the links below.



I don't live in Havertown. Neither do you. No one does.
There is no such place.
I live in Harford; so do you.

The earliest records during the time of the first Welsh Settlers call this area "Harford," the common Welsh pronunciation of "Haverford."

The name "Havertown" was invented by the Postal Service in 1946 by combining Haverford with Township. The name came into use later with the Zip Code.
Havertown is not a place.
It never was.
https://patch.com/pennsylvania/haverford/bp--post-offices-of-haverford-township-and-where-have9b9bb3aa17
​
The name Havertown was the invention of government bureaucrats who had no knowledge of the history of Haverford Township. The name "Havertown" does not have a pleasant ring. It does not have a good connotation. It sounds like the name of an unsophisticated rural locale. .
We need to return our neighborhood to its true historic name,
​"Harford."
​Read the records.



---

Historic Documentation for the name Harford

---

"YE" in the following documents read "Ye" as "the." "Y" was the Old English letter "thorn," which was read as "th."

Court Records of Chester County

From the RECORD COURTS OF CHESTER COUNTY PENNSYLVANIA 1681-1697
​(Notes: There was no Delaware County until September 26, 1789, when created from part of Chester County.
The letter "y" is the old letter "thorn" and represents the modern "th." Thus. "ye" is read "the."

"Peter Peterson being Attested declareth That he was with ye Defendant John Orion when he took up a Chestnut mare and a Blacke Colt near Harford market with a Swallow forke on both eares and a long tayle with a small starr in her forehead John Smith being Attested declareth that ye mares marks John Smith being Attested declareth that ye mares marks was as before Attested and that shee had a black fillow Colt and that when he saw them the Colt was branded with F S on ye near Buttocke Thomas Massie being Attested declareth that the mare was marke as before Attested by Per Peterson and that Orion did confesse he had a black Colt markt F S about 2 years old and y* he knew not how he came to be markt with that marke."
CHESTER COUNTY, PENNSYLVANIA 93

"Mouns Usta being attested for ye Defendant declareth ye mare and Colt which ye Defendant carried over ye River was ye Defendent owne mare and Colt and that he knew for a great While since ye mare did use ye woods near Harford and that he tamed her and saith alsoe that about ye time that James Stamfleld tooke up this mare and Colt that mare and Colt was wanting Usta. Usta being attested declareth for ye Defendant he in Company with Peter Peters & Jn° Orion tooke up ye mare near Harford and yat to his knowledge it was Orions owne mare Joseph Wood being attested for ye Defendant declareth y1 he knew ye mare to be Orions mare and that about 3 years since Mouns Peters did take her up and that this deponent did ofer to by her Before ye Jury went out upon ye Cause it was agreed that the Plaintif and defendant should pay their equal shares of ye Charge and Cost of Suite and soe ye matter to Rest."

Att a Court held at Chester ye 8th day of y e first month 1691/2
•Justices
......
Henry Lewis for harford


"Randall Vernon, of Chester Co., testified in writing, that, "some time since William Howell, of Harford Signified unto me, and gave it under his owne hand, yt some time after they there Settled that he asked ye Govern'r to what County they should be joyned, or belong unto, & The Govern'r was pleased to answer him that they must belong to Chester County."

---

From local history accounts

​The Smith-Ashmead History of Delaware County

In an account for the determination of boundaries we read:
That the bounds should begin at the Mill Creek and slopeing to y e Welsh Township, and thence to Schoolekill, &c. in obedience thereto and confirmation thereof. " The Councill having seriously Weyed & Considered the same, have & doe hereby Agree and order that ye bounds betwixt the said Countys shall be thus ; That is to say " The County of Chester to begin at ye Mouth or Entrance of Bough Creek, upon Delaware River, being the Upper end of Tenecum Island, and soe up that Creek, deviding the said Island from ye Land of Andros Boone & company ; from thence along the several courses thereof to a Large Creeke Called Mill Creek ; from thence up the several courses of the said creek to a W: S: W: Line, which Line devided the Liberty Lands of Philadelphia from Severall Tracts of Land belonging to the Welsh & other Inhabitance ; and from thence E: N: E: by a line of Marked Trees, 120 perches* more or less ; from thence N: N: W: by the harford [Haverford] Township 1000 perches more or less : from thence E: N: E: by ye Land belonging to Jno: Humphreis 110 p. 154
*perch: a measurement of about 18 feet.




And again we read:
"​a road was laid out " from David Meridiths plantation to Haverford Meeting house." This road passes White Hall and west of Haverford College. The Court orders Ellis Ellis, Supervisor of Haverford, to cut and clear the road way, "that leads to the limestone hill from Darby through Harford."
---
---
Even Heverford-West in Wales was called Harford.
Tudor kings originally called it either "Harford" (after local dialect) or "Hereford or Hertford in the West" in order to differentiate it from Hereford in Herefordshire or possibly Hertford in Hertfordshire.
---
Perhaps, the most telling evidence that Harford is the correct name of our home is the following:

This township is wholly located in what was known as the Welsh Tract, and was the earliest settled of the Welsh Townships except Merion, in Montgomery County. The name was brought over with the first settlers, who came from the vicinity of Haverford-West, in Pembrokeshire, South Wales. In early times, the name was very frequently written with u instead of v, and doubtless had the pronunciation that this change of letters would give it. The pronunciation was, at length, corrupted to Harford, a name by which the township was generally known within the recollection of many now living.


---
We Live in Harford
Unfortunately, by the time zip codes came into use, the name Harford had been forgotten. Furthermore, those that created the unpleasant name "Havertown" failed to do any historical research.

Let's restore our wonderful historical name.
​
​We live in Harford!



This page does not propose that the name Haverford Township is not historically accurate.
Indeed it is.
The earliest map as seen above makes that quite clear.
​
​THE QUESTION IS THE POSTAL IMPOSED NAME
HAVERTOWN.
Tony Devaney Morinelli Ph.D.
all comments are welcome
​harfordhall@gmail.com
EXPLORE OUR NEIGHBORHOOD HISTORIES
---
---
---
---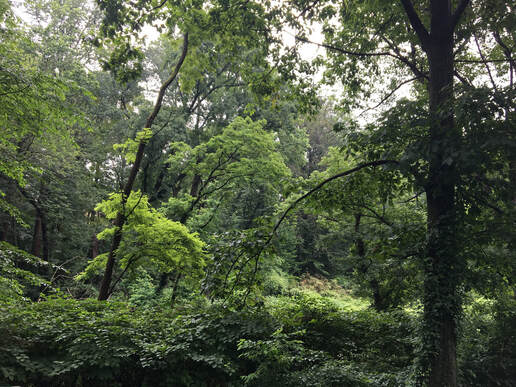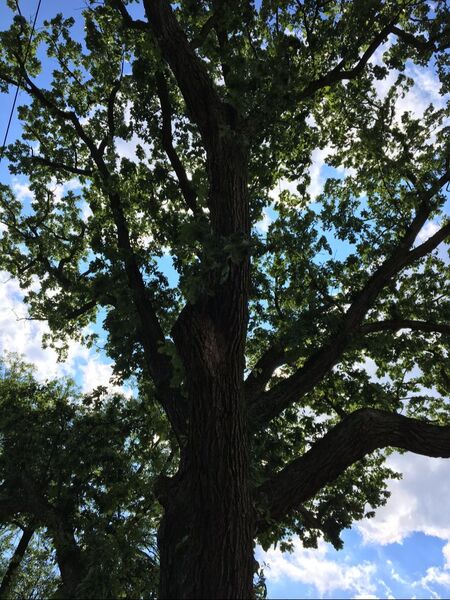 ---
---